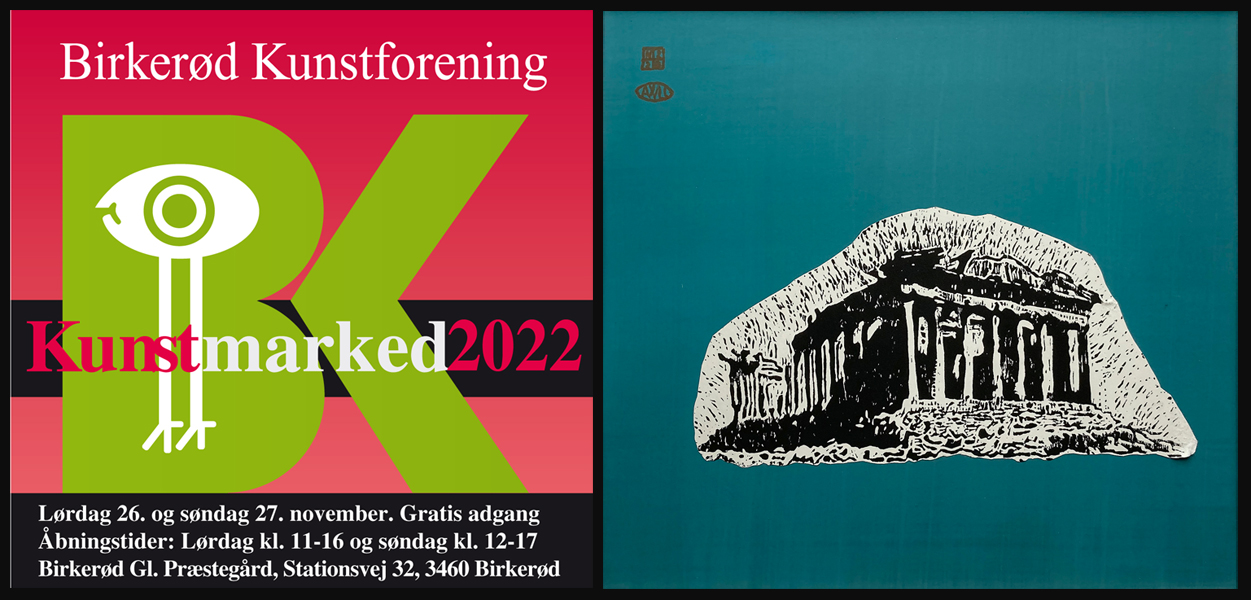 Exhibition: Saturday 26th & Sunday 27th November
13th november 2022
Birkerød Kunstforening (Birkerød Art Society, North of Copenhagen) has invited me and 11 other artists to join their annual art market. We will put a broad range of artworks spanning from paintings, graphic works, sculptures, jewelry, photography to arts and crafts on show. I will present paintings and graphic works from my new production. See opening hours and address: https://birkeroed-kunstforening.dk/
Archive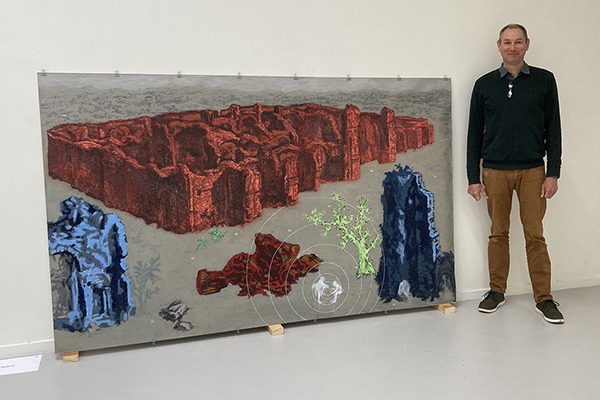 KS22, Kunstneres Sommerudstilling 2022, coming up
6th June 2022
I am very happy and excited. One of my new paintings made it to KS22, one of four important Danish censored exhibitions. If you happen to be near Varde in the south of Jutland from 18th June to 7th August you will have the opportunity to see my Piranesi Paraphrase along with works by other artist who will be represented at Janus – The Art Museum of West Jutland in Tistrup https://vardemuseerne.dk/kunstnernes-sommerudstilling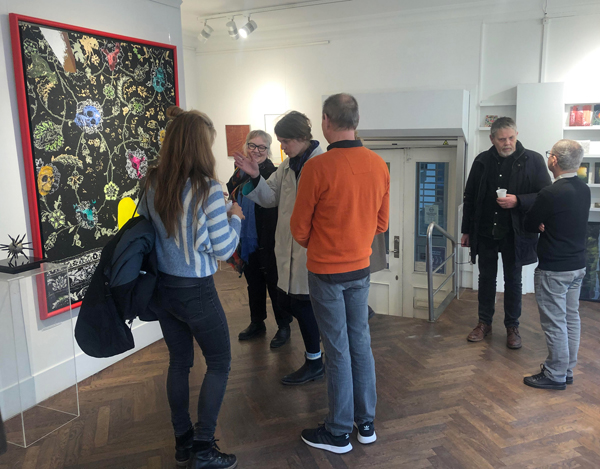 Drop by – we are open every day until March 22nd
15 March 2022
Hanging next to one another the paintings of Kirsten Hagelskær og Niels Borring started a dialogue at the Easter Exhibition in Aarhus in 2019. New works by the two artists are now engaged in a new round of talks at Galleri Bredgade 22, Copenhagen. Take a closer look at Hagelskær's quiet and subtle woodlands and travel the world in Borring's expressive and colorful stories. We are open every day until March 22nd.
https://bredgadecph.dk/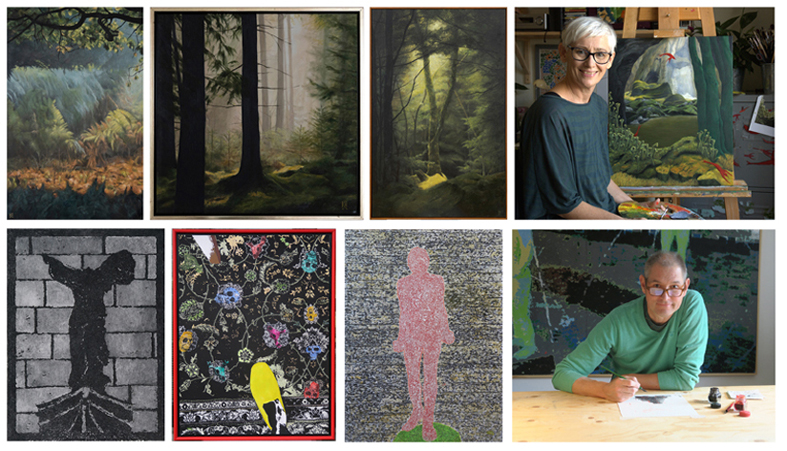 Hagelskær & Borring at Galleri Bredgade 22, Copenhagen
20 February 2022
Hanging next to one another the paintings of Kirsten Hagelskær og Niels Borring spontaneously started a dialogue at the Easter Exhibition in Aarhus in 2019. New works by the two artists will engage in a new round of talks 9-22 March. Official opening Wednesday 9th March 11 AM – 7 PM with artist talks at 4.15 PM. Mo-Fri 11 AM – 5 PM & weekends 11 AM – 4 PM.
See more info at Press (Danish only)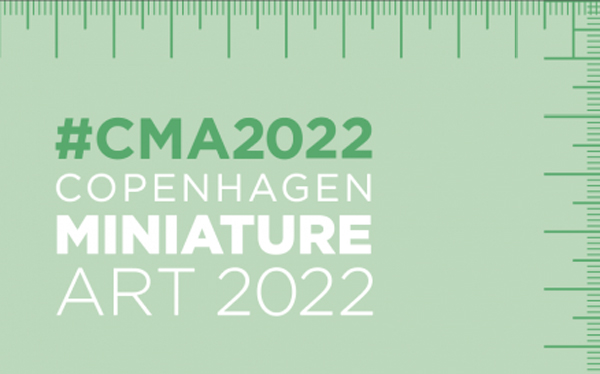 #CMA2022 8-28 January 2022
4 January 2022
8th to 28th January Niels Borring will show two paintings at Copenhagen Miniature Art at Gallerie Nybro, Copenhagen. #CMA2022 is a censured show.
See Galleri Nybro
See catalogue from Galleri Nybro (pdf)
Exhibition 27 & 28 november 2021
8 November 2021
Together with 10 other artists Niels Borring is invited to join the annual art market at Birkerød Kunstforesning, Birkerød Art Society, north of Copenhagen. After more than 18 months of Covid-restrictions new works are more than ready to join the show.
Birkerød Kunstforening: https://birkeroed-kunstforening.dk/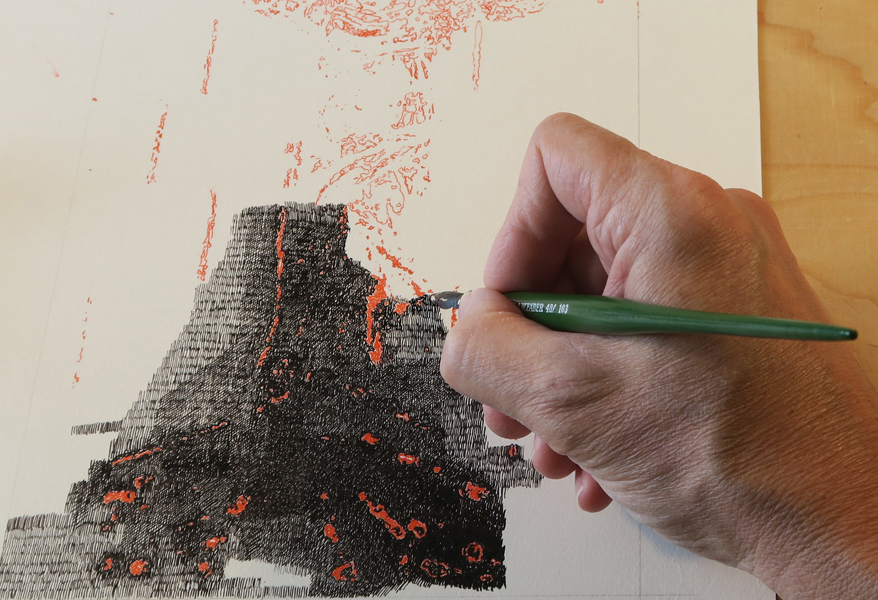 Producing for two upcoming exhibitions
4 oktober 2020
Niels Borring is lining up for the annual art market at Birkerød Kunstforening, Birkerød Art Society, north of Copenhagen. This is taking place the last week in November 2020 and in March 2021 at Galleri 22 in downtown Copenhagen. One of the new works is titled Nike #4, a drawing in red and black ink.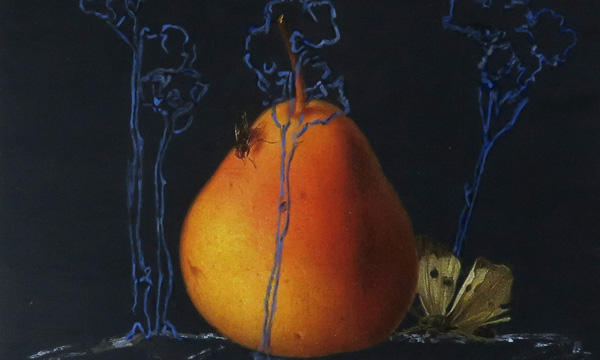 4 new works added to the page "Works"
25 May 2020
Niels has updated Works with four new paintings produced in 2020. Due to the COVID lockdown he has a lots of time at home. This is one of three works from the series Quoting Hokusai. See more at Works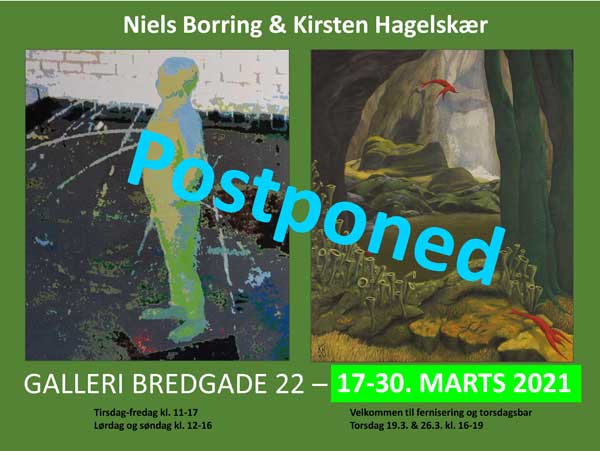 17-30 March 2021
2 April 2020
New dates for the exhibition at Galleri Bredgade 22 in Copenhagen has been determined. The scheduled show in March 2020 was cancelled due to lockdown. Kirsten Hagelskær and Niels Borring are looking forward to welcoming you from 17 to 30 March next year.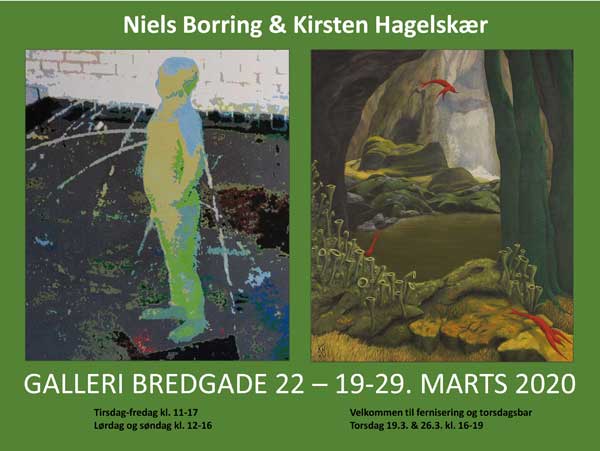 Upcoming show 19-20 March 2020
Niels Borring and Kirsten Hagelskær will join forces at Galleri Bredgade 22 in Copenhagen from 9 to 22 March 2020.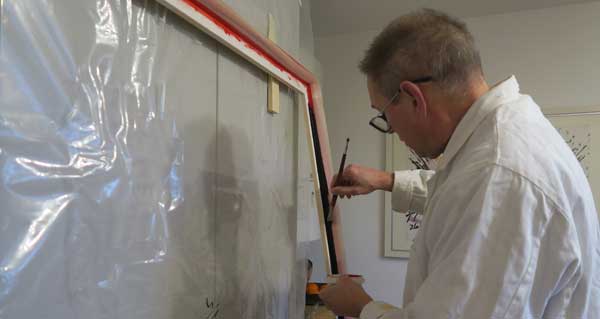 Frames made to measure
5 January 2020
Frames made to measure are expensive. Often Niels Borring will produce his own high quality frames.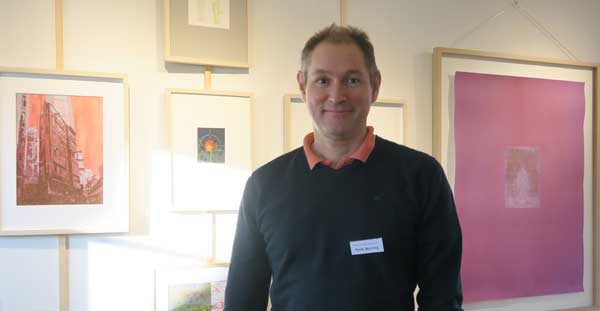 Historic art market
30 November 2019
For 51 years in a row Birkerød Kunstforening, Birkerød Art Society, north of Copenhagen has hosted their annual art market. Niels Borring og 10 Danish artist were invited.
http://birkeroed-kunstforening.dk/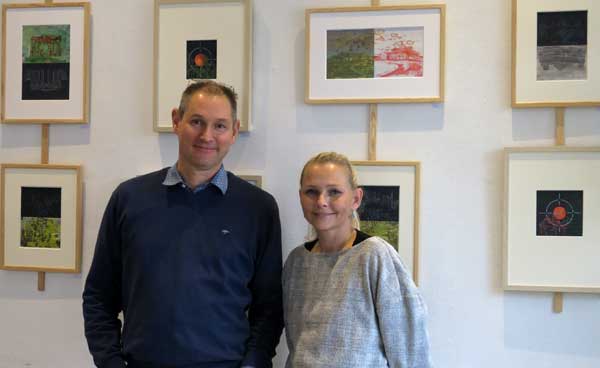 Galleri no. 39
11 October 2019
Until November 22nd Niels Borring is putting 44 works on show at Jeanette's brand new Gallery, Galleri no. 39 in Copenhagen.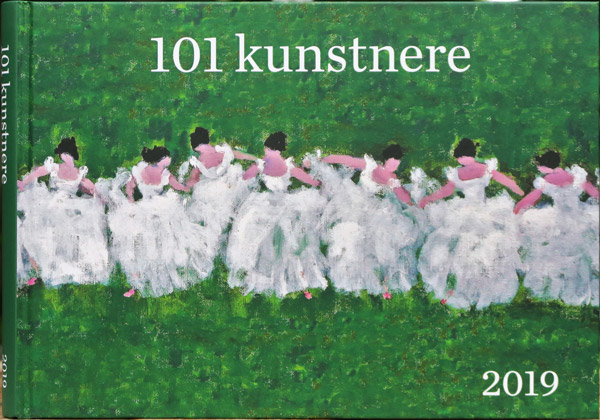 New Book: 101 Kunstnere (101 Artists) 2019
8 september 2019
The 11th edition of the art book "101 artists 2019" has been released from the publisher. This year Niels Borring is one of the 101 new and upcoming artists being presented.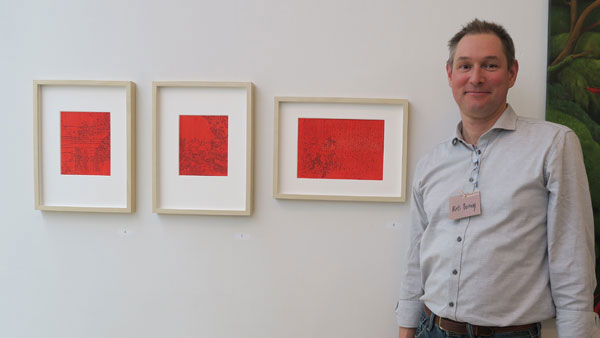 Censored exhibtion in Aarhus
30 March 2019
It is always a tight race to be accepted at the 5 annual and officially recognized Danish censored exhibitions. "Kunstnernes Påskeudstilling" in Aarhus is one these exhibitions. As one of the 38 artists Niels Borring is represented with 3 works from the series "One Hundred Poets" inspired by the Japanese artist Hokusai.
KP Solo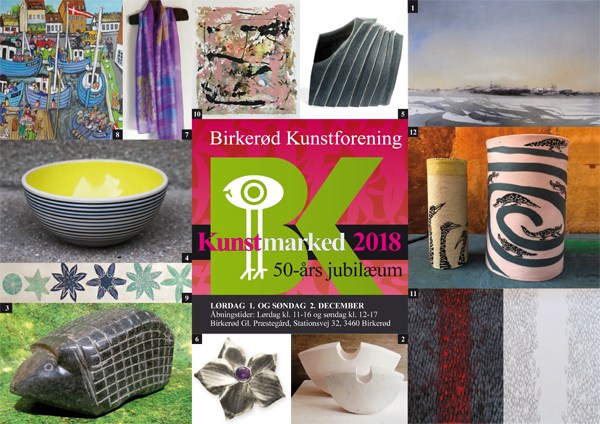 Art market at Birkerød Art Society 2018
6 November 2018
For the second year in a row Niels Borring has been invited to join this annual and historic Art Market Saturday 1st and Sunday 2nd December. It is going to a very special event as the market is celebrating its 50th anniversary.
Birkerød Kunstforning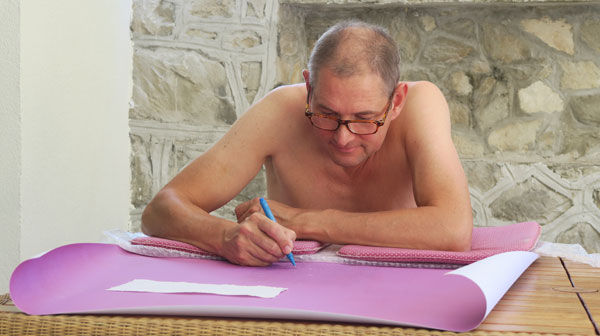 Painting in Trogir, Croatia
October 2018
During a stay on the beautifull coast of Croatia, Niels Borring has for 6 weeks been able to focus on painting. Among the new works is a series of graphical drawings on colorful backgrounds.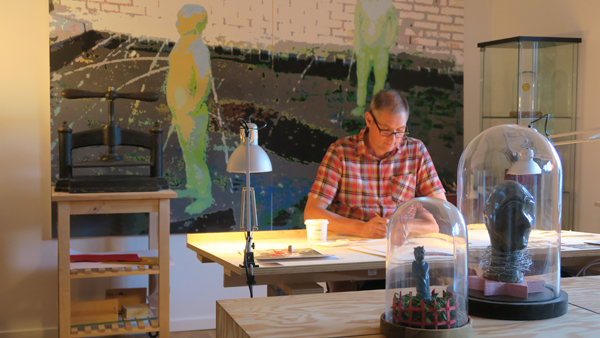 New workshop
2. juli 2018
After an exciting year in a cosy studio in Adelgade, Copenhgen, Niels Borring has set up a new spacious workshop at his home in Humlebæk 35 km north of the capital.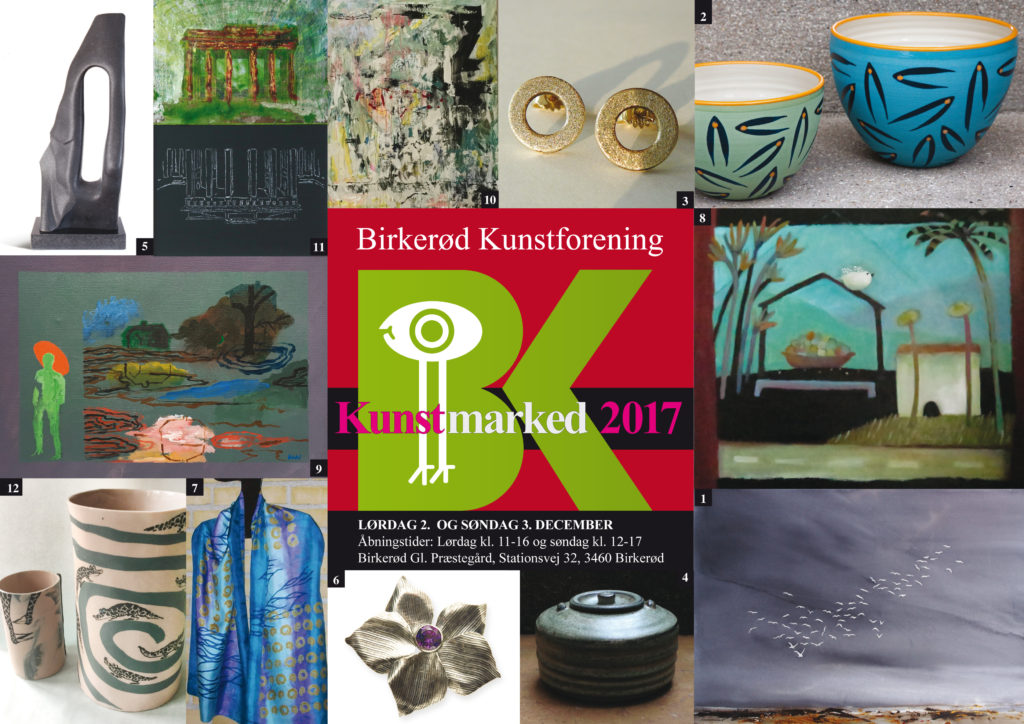 Art Market at Birkerød Kunstforening
24 November 2017
Niels Borring is invited to join the art market which for the past 48 year has been hosted annually at the the Birkerød Art Society. The doors are open Saturday 3r and Sunday 4th.
Se mere http://birkeroed-kunstforening.dk/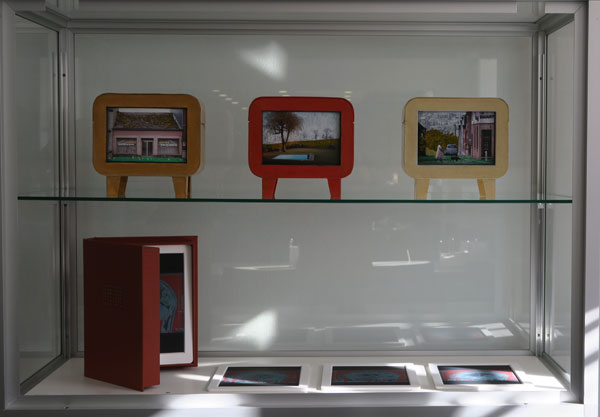 Exhibition at the Danish Ministry of Education
10 October 2017
Until November 30th staff, associates and guests at The Ministry of Education will be able to enjoy 50 of Niels Borring's paintings and objects. Among these a series of new works.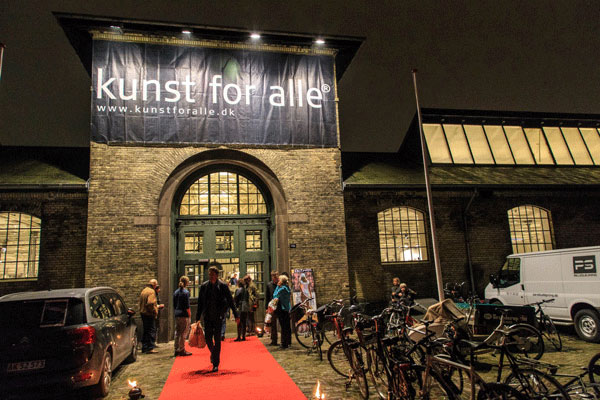 "Kunst for alle 2017″/"The Art Fair 2017″
October 2017
The Art Fair" is relocating to an exciting new venue, "Lokomotivværkstedet" a giant workshop where once old steam locomotives would pull in for maintenance. The Danish-Mexican artist Violetta Miranda and Niels Borring are joining forces at stand 121 with sculptures by Violetta Miranda and painting by Niels Borring. "Kunst for alle" is running 6th, 7th and 8th of October.
About Kunst for Alle/The Art Fair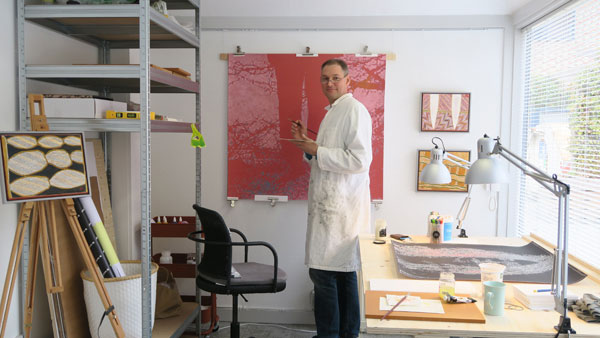 Going up in size
26 April 2017
One of the advantages of having moved to a more spacious studio is the possibility to increase the size of his art works. One of the first larger paintings Niels Borring has on his is "easel" is an additional contribution to his series "Strange Fruit". In the painting he continues his investigation of the terrifying reality behind the poem by Abel Meeropol which Billie Holliday made immortal in her 1939-recording.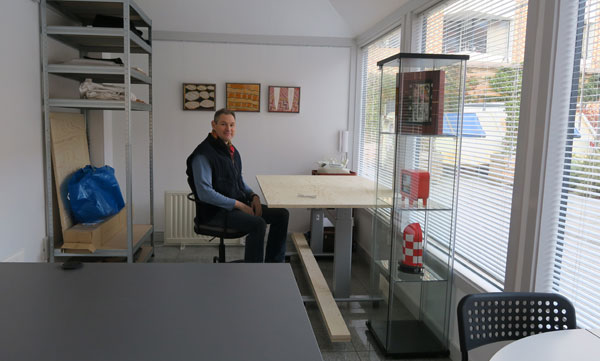 New workshop in Adelgade
27 January 2017
Niels Borring is getting ready to move to a new and more spacious studio in downtown Copenhagen. You are more than welcome to pay him a visit in Adelgade.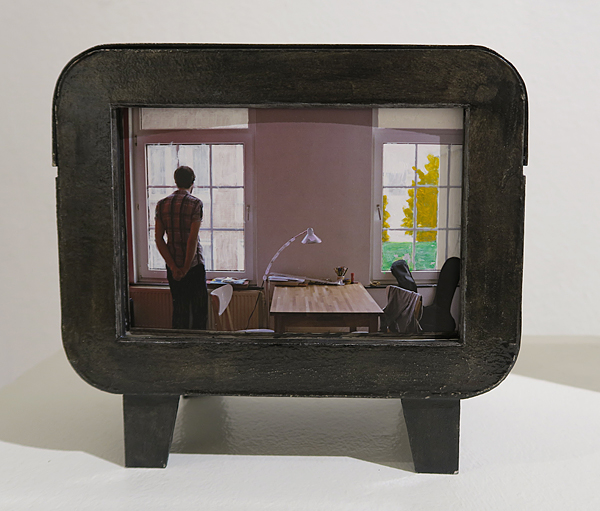 Art society acquires two works
19 December 2016
In connection with Niels Borring's recent exhibition in Birkerød the art society has acquired two works, "Reflection #4" and the object "WIR, Belgian News #4".
Birkerød Kunstforening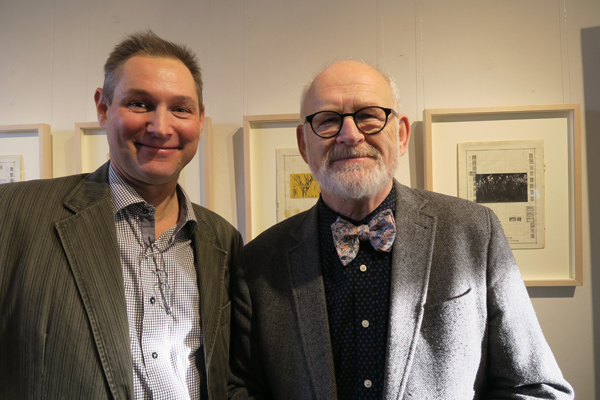 Popular opening of exhibition
3 December 2016
The official opening of Linda Falkesgaard's and Niels Borring's exhibition was very well visited by members as well as people from near and fare. The photo shows Niels Borring with the chairman of the society, Nils Bjervig.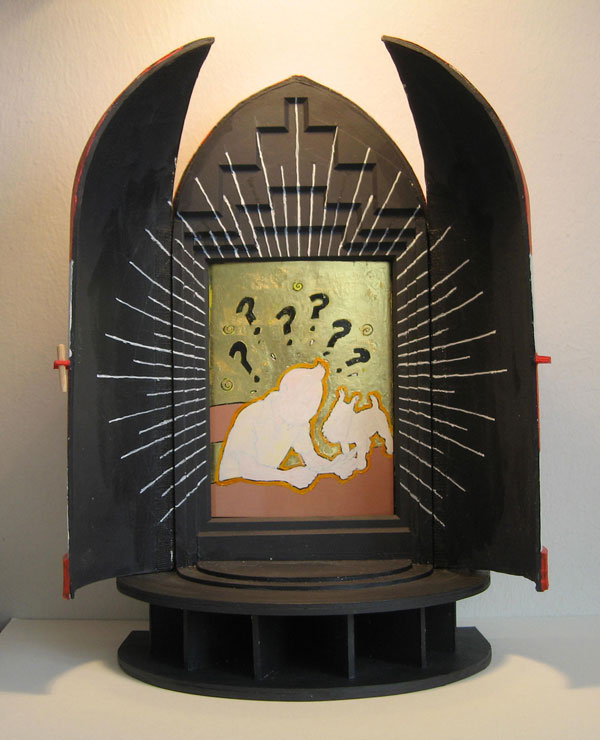 Daily: Windows on the world and the daily life
2 December 2016
The daily Frederiksborg Amts Avis has dedicated a full page for the upcoming exhibition with Niels Borring and Linda Falkesgaard at Birkerød Art Society. The works of the two artists give us a dual perspective on life – everyday life has the focus in Falkegaard's paintings while the world is the topic of Borring's pictorial universe. Presenting the two artists in the article the chairman of the art society, Nils Bjervig says, "It's an obligation for art societies to showcase younger and emerging artists. Frederiksborg Amts Avis' netudgave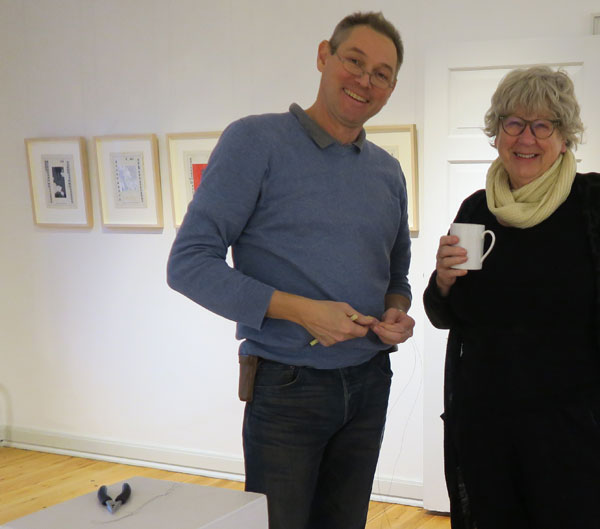 Preparing for the opening on December 3rd
1.December 2016
More than 200 meters of fine wire was needed for the many paintings Niels Borring will present at his upcoming show at Birkerød Art Society. During a coffee break the artist Ulla Bjergvis paid a visit to the venue. The exhibition with Linda Falkesgaards og Niels Borring is running from 3rd to 18th December.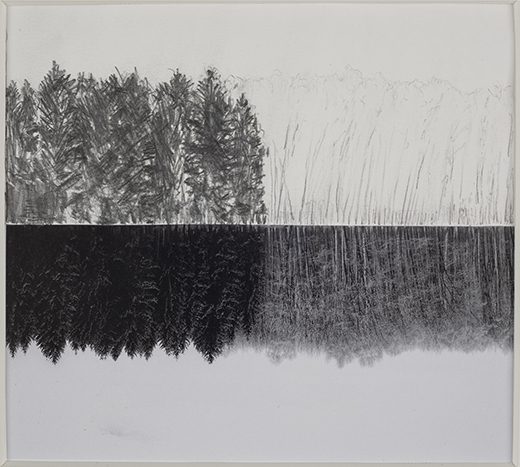 Upcoming exhibtion at Birkerød Kunstforening
20 November 2016
The Birkerød Art Society has invited Niels Borring and the artist Linda Falkesgaard to an exhibition running from 3rd to 18th December. Among the works by Borring are new collages and a series of paintings inspired by Australian aboriginal art. The official opening is Saturday 3rd December 1-3 pm.
Linda Falkesgaard
Birkerød Kunstforening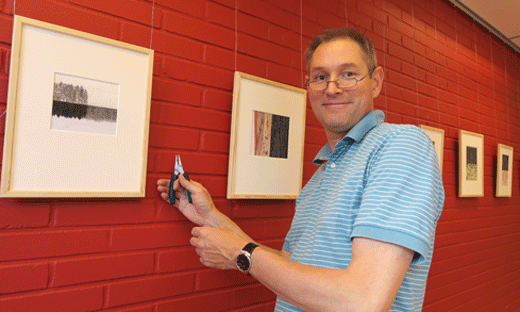 34 works on show at the art society of BO-VEST
3 October 2016
The exhibition at the housing society BO-VEST in Glostrup west of Copenhagen will present 34 works by Niels Borring. On two floors you will meet recent paintings and objects as well as watercolors and goache-paintings from 1997 to 2012. The later are high lighting Niels Borring's classical inspiration as an artist. The works are on show from 3rd to 28th October.