NIELS BORRING (1962)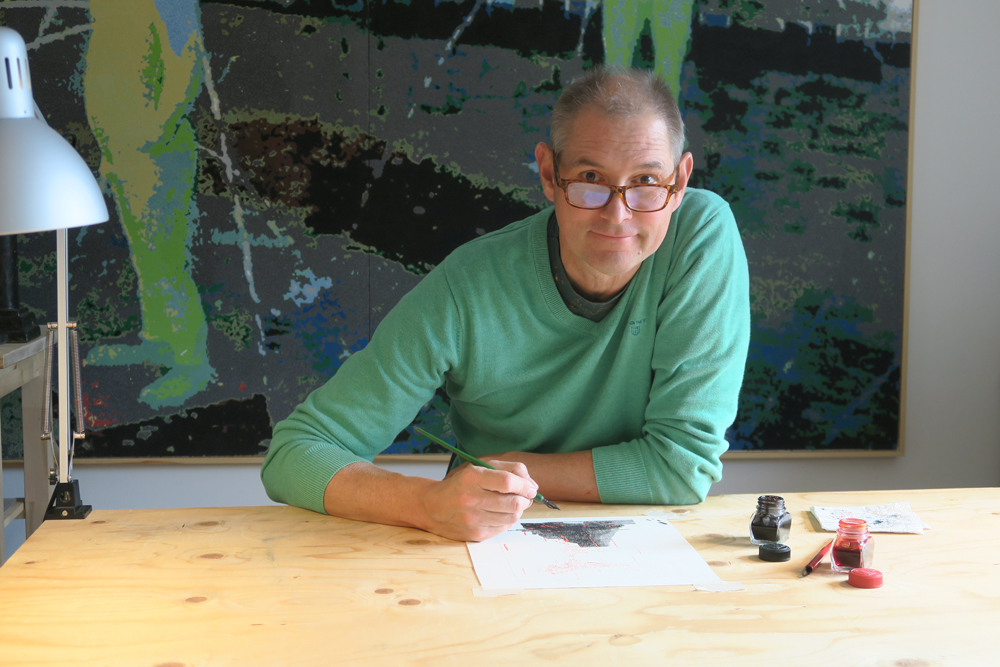 Contact information:
Please feel free to contact Niels Borring via phone or email to make an appointment to visit his art studio.
E-mail: niels@nielsborringart.dk
Mobile: +45 20640982
Assistant: Jorgen Poulsen
Email: jorgen@nielsborringart.dk
Mobile: +45 22670672
Studio location: Skeltoftevej 28
DK-3050 Humlebæk
Denmark
Meet Niels Borring
Niels Borring works primarily on paper and paperboard. "For me, paper is a much more interesting, flexible, and living material than canvas," says Niels. "This is true of purely white paper as well as a wide variety of other paper and paperboard surfaces, whether new or previously used for other artistic works. I also like the idea of reworking and interpreting images of other artists in a way that tells an entirely new story."
Niels also uses a variety of other two- and three-dimensional materials in his work. In two-dimensional images, these might be a combination of collage techniques or whimsical objets d'art and art installations. Thus, his works might best be defined by their location at the intersection of drawings, photographs, paintings, and sculpture. But beneath the surface, one can always feel the joy of the drawer's or painter's artistic craft.
"My works are based on what I see, as well as historical and current issues that interest me," Niels adds. Of course, this also means that the different layers of his works are reflections of social and political circumstances, and that they are meant to portray fundamental human situations and everyday relationships.
One of Niels's great sources of inspiration is the Danish Royal Collection of Graphic Art, where he works as a Senior Paper Conservator. "Naturally, I'm inspired by the enormous and very beautiful collection of graphic art which I see and work with on a daily basis. I think I learn something new from the great masters every day," says Niels. "But I also often find inspiration in photographs I've taken myself, postcards, memorabilia, and graphic reproductions. I find lots of things in the museum shop or in second-hand stores or bookshops. And sometimes my inspiration comes from simple things I find on city streets or in nature when they 'call out' to me to pick them up."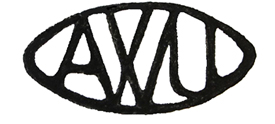 When signing his artworks, Niels uses AWU (A.W. Unterland) as his artistic alias.
Frequent updates on Instagram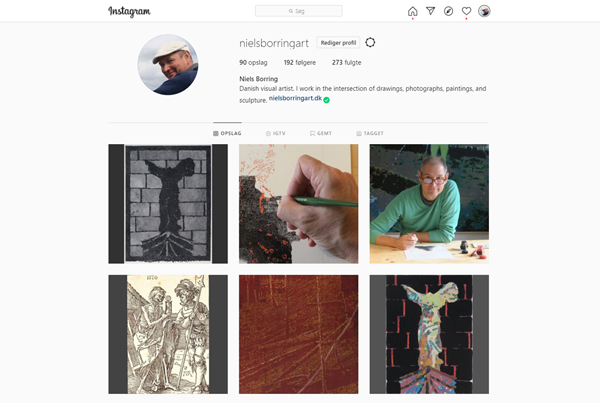 Select Pictures and Objets d'Art
You can see a variety of Niels's works at: nielsborringart.dk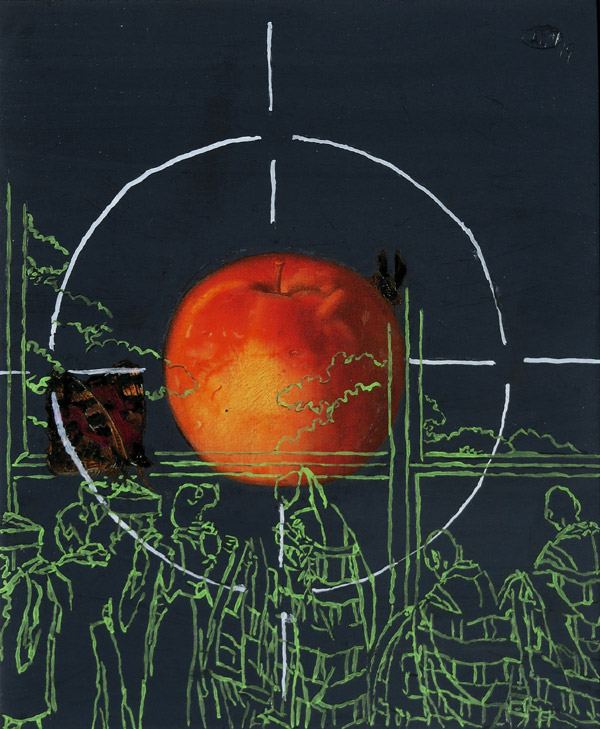 Japanese inspirations
Niels Borring has long been fascinated by the richness of Japanese aesthetics, art, and culture, and these influences are increasingly finding their way into his artistic expression. Niels is inspired by classical Japanese art as well as the country's modern art scene and unique graphic expression. Unusual focal points, sharp contours, and ambiguous motifs are some of the elements that can be seen in Niels's work, which also displays the dedicated care and craftsmanship that are hallmarks of Japanese art.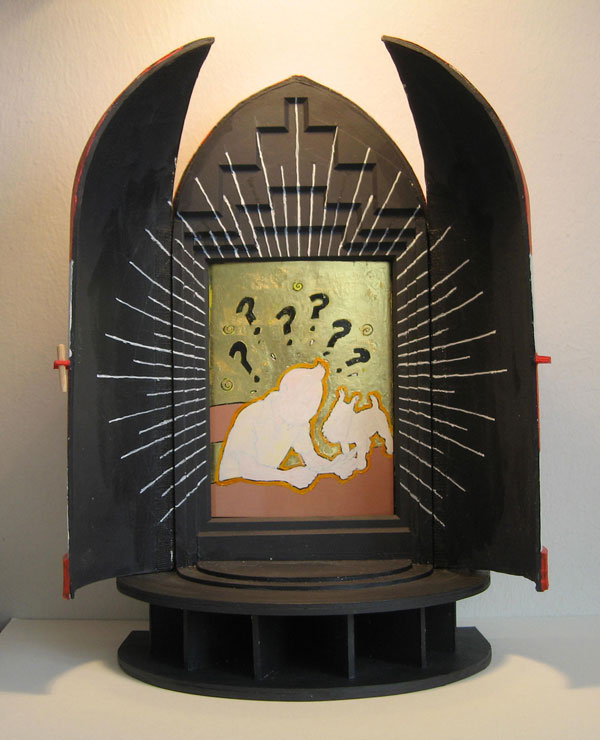 Iconoclashed #1-4 was inspired by the Taliban's destruction of the great Buddha statues in Bamian in Afghanistan. In these works, Buddha trades places with an adaptation of a postcard of Tintin staged as Buddhist altar tablets. Tintin has iconic status in the West, and if you imagine a comic strip character as an icon, then it seems quite natural to paint the figure back into being on white paper.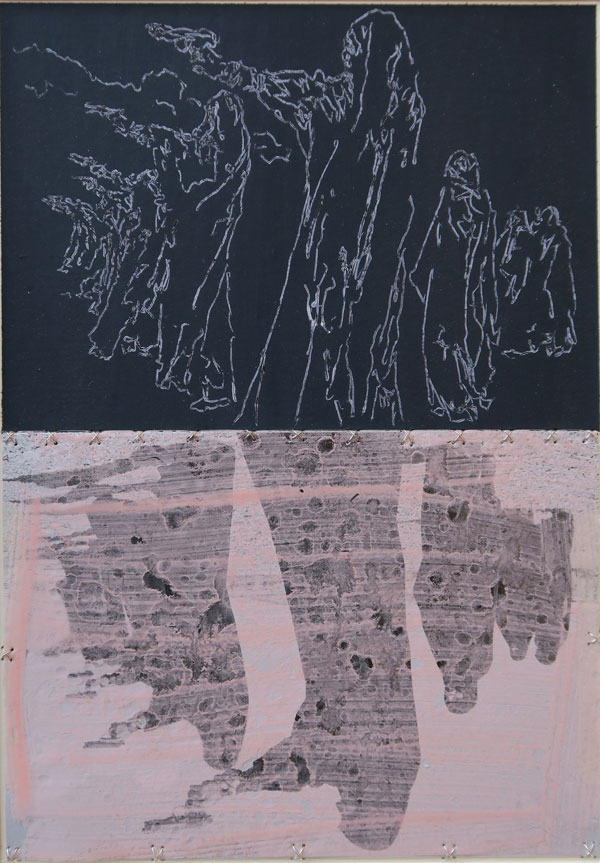 Reflections (Danish: "Spejlinger") is a series that uses several different artistic techniques. What they all have in common is that the motif is redrawn, reflected, and reinterpreted in a new framework. The images are often rendered in black and white or cleaned of all nuances. Niels views it somewhat like a process in which we find ourselves in the midst of a non-stop bombardment of pictures, using motifs inspired by magazines, postcards, and art books.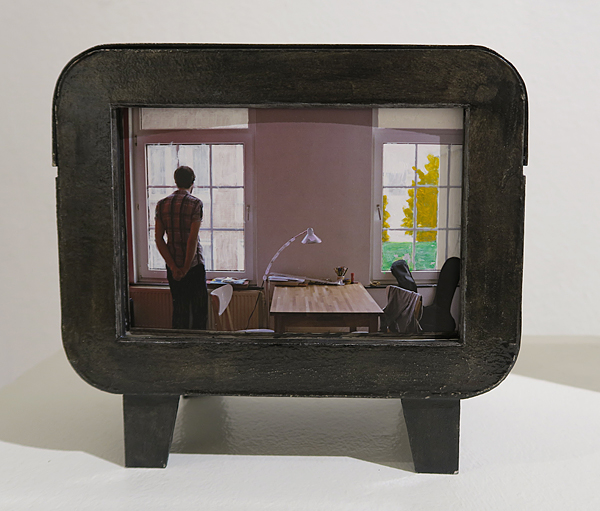 WIR – World Images Remade is based on everyday motifs and postcard art. "Belgian News #1-4" is "produced" on television. In these works you see very "un-picturesque" images of Belgian cityscapes that are altered to give them new meaning.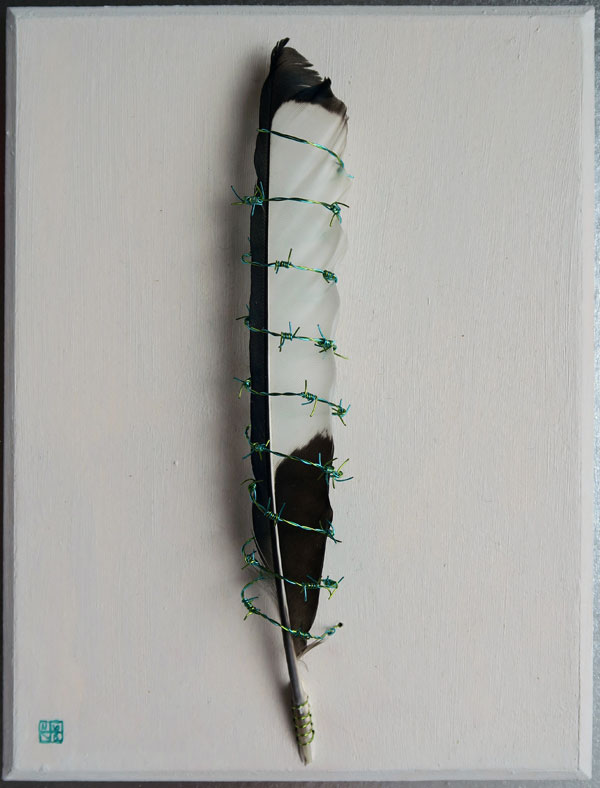 Wunderkasten refers to "rooms of wonder" from earlier times where kings and princes displayed their art treasures and other precious rarities. In Niels's version, wonderful boxes jump out of song lyrics, events, or materials whose unique character attracts special attention.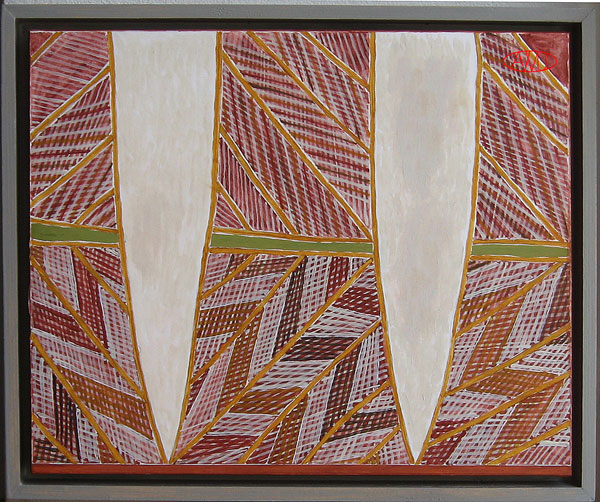 Dream Lapse is about Australian Aboriginal art, the history of colonization, and the mixing of cultures that Niels experienced during a travel study to Australia's red interior. In the early 1990s, his impressions matured in the form of a series of acrylics that owe their artistic character to the dream tracks of their origin.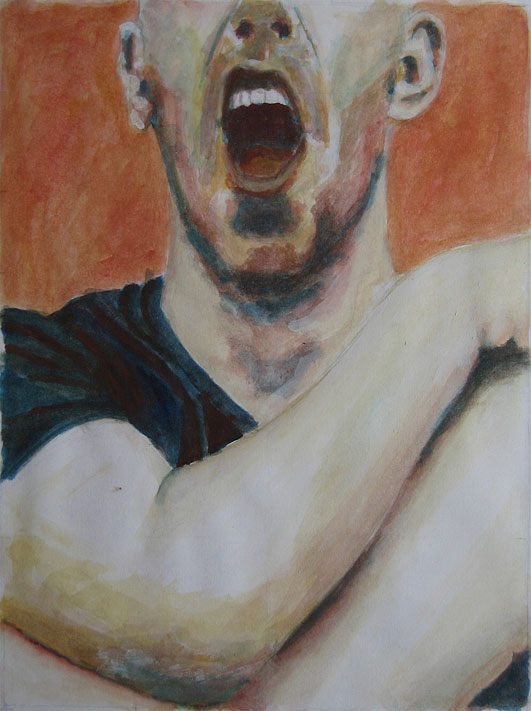 Earlier Works.
Figurative drawing and painting techniques maintain their central meaning for Niels, as can be seen in his actual production, particularly in early works executed in water colors and gouache paints. These drawings and paintings are a mix of motifs ranging from posed works to city- and landscapes as well as three-dimensional figures. Niels's source of inspiration often comes from his many travels around the globe.

You can see a variety of Niels's works at: nielsborringart.dk
Resumé:
2000 to present: Senior Conservator, National Gallery of Denmark. Areas of responsibility include, among others, oil paintings on paper and master drawings from the Middle Ages, the Renaissance, and the Baroque era.
1998-2003: Master of Science (MSc) in Conservation from the Danish Royal Academy of Art
1989-1992: Bachelor's Degree in Conservation from the Danish Royal Academy of Art
1985-1989: Askov Jensens Drawing School, Copenhagen's Glyptotek Museum
1988-1989: Practical Art History, University of Copenhagen
1985-1988: Minor in Art History, University of Copenhagen
1984-1985: Workshop cooperative in Copenhagen
1983-1984: Art and Drama studies, Herning Højskole
Exhibitions:

March 2022: Galleri Bredgade 22, Copenhagen.
CANCELLED DUE TO THE CORONA SITUATION: 17 – 30 March 2021: Galleri Bredgade 22, Copenhagen.
CANCELLED DUE TO THE CORONA SITUATION:
28 & 29 November 2020: Art Market, Birkerød Artist Cooperativ
CANCELLED DUE TO THE CORONA SITUATION: 18 March – 29 March 2020: Galleri Bredgade 22, Copenhagen.
30 November & 1 December 2019: Art Market, Birkerød Artist Cooperativ.
11 October – 22 November 2019 Mini-Galleri No. 39.
30 March – 24 April 2019: KP19 – the open juried exhibition of contemporary art in Kunsthal Aarhus (DK).
1-2 December 2018: Art Market, Birkerød Artist Cooperative
24. January – 3 April 2018: Artists' Cooperative, CIMT, Region Hovedstaden – Centre for IT, Medico and Technology
Scholarships:

1992: Received from Marie Månsson Scholarship Fund, used in the study of Australian Aboriginal Art.